Powerful, High-Precision Open-Die Forging Presses
Challenge
In the forging industry, high precision and productivity, perfect micro-structural material properties as well as flexible application, batch size and single piece production are required.
Conditions
Open-die forging presses are capable of generating forces of well over 200 MN
High production speeds with tight forging tolerances are required.
Scope
Reliable hydraulics for maintaining tight forging tolerances at high stroke rates and forging forces
Solution
Setup of a comprehensive simulation model of the press with pressure supply
Inclusion of the tank line to check the system for water hammer and cavitation effects
If required, the model can be extended with a multi-body model of the mechanics of the press for co-simulation via FMI standard
Detailed Information
Detailed questions regarding the above-mentioned projects or possible solutions to specific problems will be answered directly by our engineering team.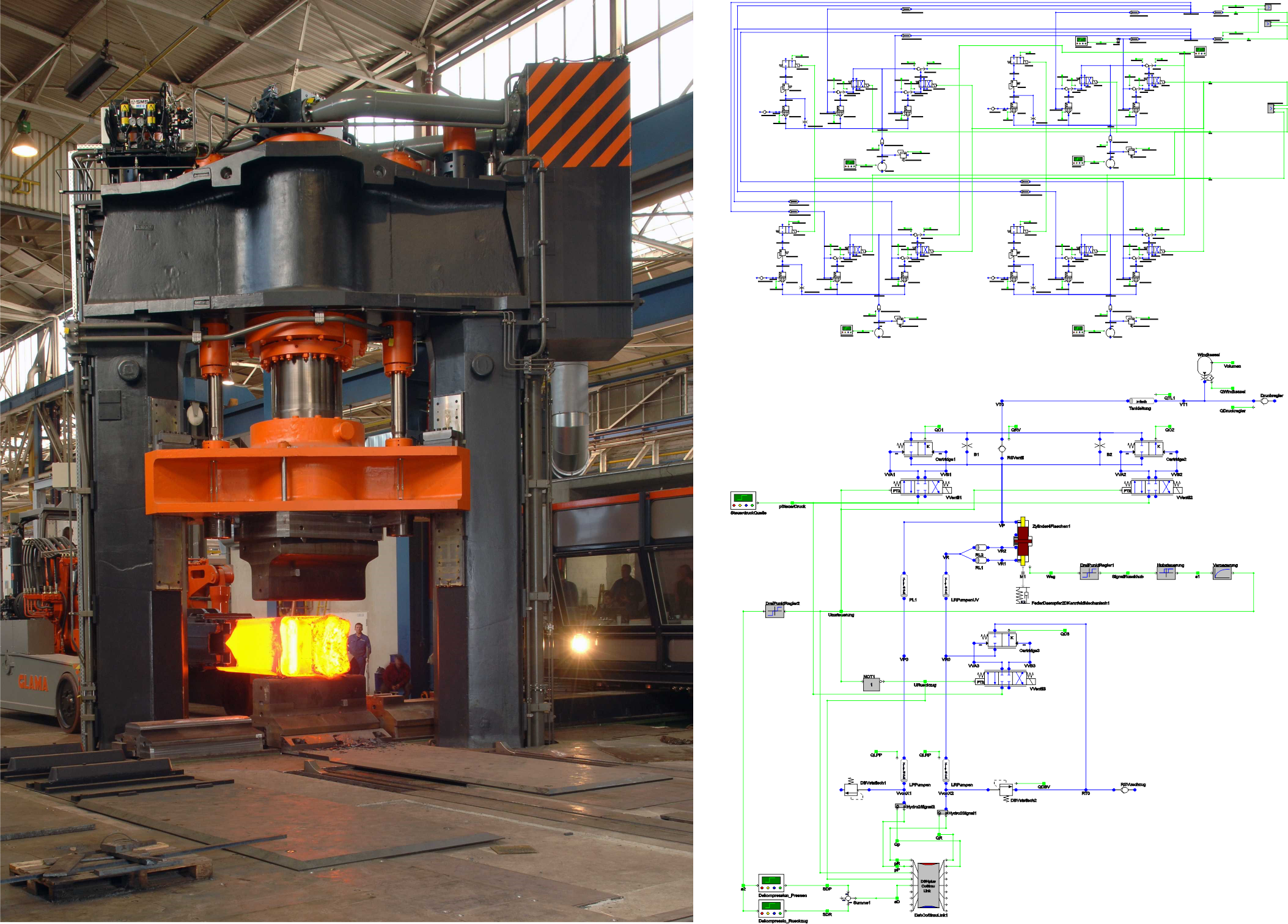 Customer Projects

Simulation of hydraulic forging presses (PDF)
Virtual commissioning - Realisation of closed-die forging presses (PDF)
Engineering Project
Dynamic simulation of an open-die forging press including a detailed model of the supply and Leitungssystem (PDF)
User Presentation
Real-time prediction of the forging dimension on open-die forging presses (PDF)